Why You Need Term Life Insurance (Even If You're in Debt)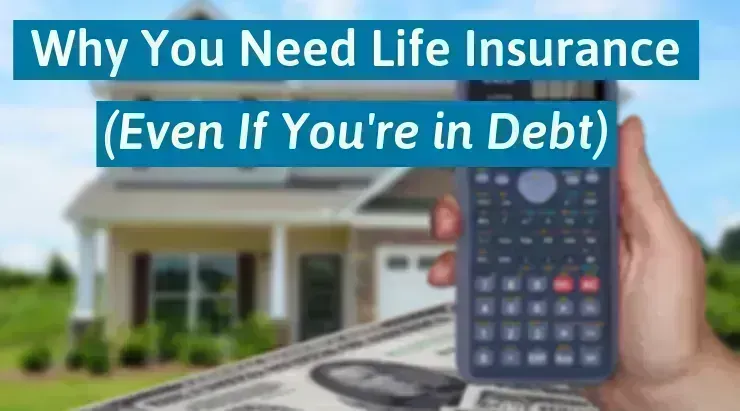 When you're getting out of debt with Dave Ramsey's "gazelle intensity," you're cutting back on expenses in every category. You're eating rice and beans, putting vacations on pause, and you don't see the inside of a restaurant unless you're working in it!
But one thing you can't afford to pause is term life insurance.  Even when you're paying down debt, Dave says you need term life insurance. It's one form of protection you should have throughout all of the 7 Baby Steps. "It's like car insurance," Dave says.
How Much Should I Get?
Life insurance is there to give you the peace of mind that if something unexpected should happen to you, money will be the last thing your family needs to worry about. Dave recommends signing up for a policy of 10-12 times your annual income.
Here's the math behind that: Your beneficiary can invest that lump sum into mutual funds that average at least 10% growth. Then, your family can withdraw just the interest each year to replace your annual salary. The original amount could stay there indefinitely as they live off of the interest.
Imagine if something were to happen to you while you're still deep in debt. On top of losing your income, your family would need to pay off those debts and cover funeral costs.
What if One of Us Stays at Home?
If you're married, both of you need life insurance, even if one of you stays at home. That's because your contribution as a stay-at-home parent – including cooking, cleaning, carpooling, and caring for children – has a cost associated with it. The impact on your children and the benefit you bring to the household is invaluable, and your family would immediately take a financial hit if you were to pass away. In Dave's own words: "If something happens to her, you have to hire Mary Poppins."
Monthly premiums for term life insurance are very affordable, especially compared to whole life insurance (which Dave Ramsey does not recommend, and Zander Insurance does not offer). If you need to keep premiums lower, take out a lower policy now, and increase it once you're debt-free.
The bottom line? You need life insurance – and you need it now.