Life Insurance: When is the Best Time to Buy?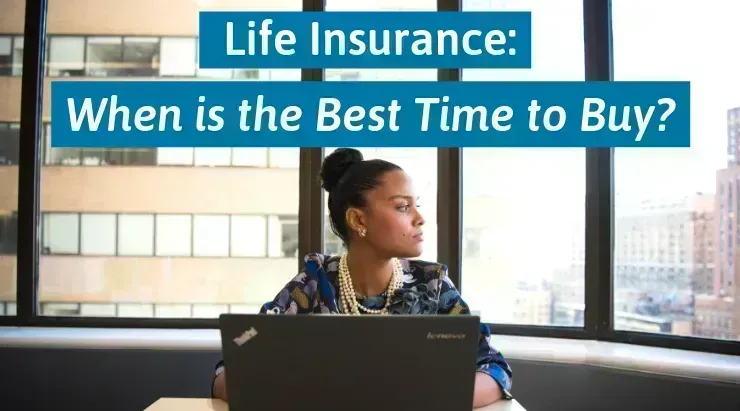 Buying term life insurance is like getting your oil changed – you know you need to do it eventually, but it never seems urgent. That's why we talk so much about it here at Zander! We want to be that little blinking light that reminds you to get it done. Between managing your job, family, and other responsibilities, term life insurance may have fallen to the bottom of your to-do list. Don't get us wrong – you do probably need to change your air filters and give the dog a bath, but we would argue that getting a good term life insurance policy should be first on that list. Yes, first! Here's why:
Protect Your Loved Ones
The thing about life insurance is that you literally can't wait until you will need it to get it. It's not a fun topic, but that is why it is so important. If something happens to you, your family will be devastated – there is no replacing you. The good news is, by purchasing a life insurance policy, you can at least alleviate the financial burden of a lost income (this counts for you too, stay-at-home moms; what you do has value!)1 and funeral and burial expenses. If you don't do this now, you may not get the chance, which is a risk you don't want to take with something this important.
Save Money (A Lot of It)
We hate to say it, but you're not getting any younger (no matter how good you look). The younger and healthier you are when you purchase a policy, the cheaper it is.2 You can actually buy a 30-year policy, for instance, to keep that low price as long as possible! Even if you're not ready to buy as much coverage as you'd like – Dave Ramsey recommends 10-12x your income3 – some is better than nothing, and you can always add more coverage later.
We're Here to Help
Here at Zander, we are truly passionate about helping families find great protection at low prices. We want to take the confusion, stress, and hours of research out of this process for you. Our Zander Guides not only shop rates from top-rated companies to get you the best price – we walk you through the process, working as your personal advocate from the moment you contact us, and will be here for you even after your policy is in effect.
Let us take this one thing off your list today – you deserve it.