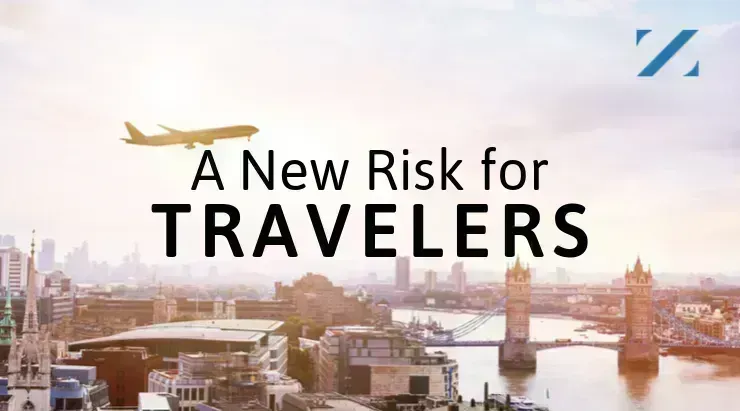 When loved ones tell you to "stay safe" while traveling, what do you think of? Making copies of important documents, packing extra medication, and keeping your passport close by may come to mind. These are all important – but in today's technology-driven world, you may be at risk for other dangers too. Here's what you can do to protect yourself:
Beware of Public Wi-Fi
The first step before you go should be to update the security software on all devices you use to connect to the Internet. This may include your phone, tablet, gaming device, and – of course – your computer. An easy way to make sure your software is up to date is to enable automatic updates. It is also a good idea to make sure that you properly secure any wireless network you use to connect on these devices. That means no auto-connecting to available wireless networks or Bluetooth devices! We strongly recommend disabling this feature in your device settings.
Lock and Guard Your Devices
Even if you're only stepping away from your phone or computer for a few minutes, lock it. It takes only seconds for someone to steal your information. This rule applies to USBs and external storage devices as well, so keep them locked away safely in your hotel room or bag when traveling. Enabling multi-factor authentication provides an additional layer of security, which is important for certain apps. If you use your phone for banking, social media, or making purchases, it is especially important to enable to protect that information.
Install and Update
If you don't already have anti-virus protection, it's time to get it. Most programs offer "set it and forget it" features that will automatically update your software so you don't have to! These updates are important in protecting your security, so be sure to enable that feature if you have it. Speaking of updating – when is the last time you changed your passwords and pin numbers? If you had to think for more than ten seconds . . . it's probably time.
These tips were made with traveling in mind – but that's not the only time they can protect you! Everything on this list is important to do on a regular basis. If you're afraid you'll forget, it may be wise to set a reminder on your phone (which we know you'll have a password on by the time you finish reading this).
When it comes down to it, you can make yourself safer – and we recommend that you do – but there is no way to completely eliminate the risk of identity theft. That's where we can help. Our team of restoration specialists are available 24/7 to answer any questions you may have. All Zander Identity Theft plans are also backed by $1 million in stolen funds and expense reimbursement, which means you can rest assured that your vacation fund won't run dry due to cybercrime. Safe travels!