How Much Are You Sharing on Social Media?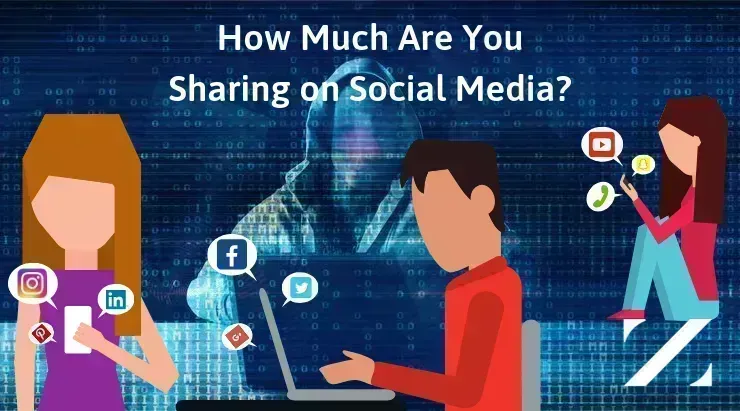 By now, we all know to keep some things off social media. What many people don't know, however, is how much personal information they may be sharing without even realizing it. The average American has seven social media accounts – that means there are seven sites that may be accessing information and sharing it with users from across the world.
Review Your Settings
Regularly review your privacy settings as well to ensure that you're comfortable with the amount you're sharing. An important one to check to make sure you aren't sharing information that could put you at risk is geotagging. This exposes where you are (and where you aren't) and can compromise not only your cybersecurity, but your physical security.
Connect with Caution
Use caution when choosing who you accept as a friend or follower on social media. Even if you don't think your posts put you at risk, it's safer to only connect with people you trust. If you do accept someone that begins sending messages or displaying behaviors that make you uncomfortable, let them know. If these interactions begin to look like harassment or the beginnings of a cybercrime, report the incident.
Mind the Details
Something as simple as tagging the location at a trendy coffee shop can put you at risk. While it may seem like a small detail, someone who intends to harm you can use this against you by learning your habits and showing up at places you frequent. As we mentioned earlier, make sure you disable location settings, which can populate publicly on your posts if you are not careful. Your social media profiles give insight to who you care about, where you go, and what you like – which are often components of passwords as well. Make sure you keep in mind what you have exposed about yourself before using these types of personal details, which may be guessed by hackers, in your passwords.
If you are questioning posting something or adding someone on social media – it is probably safer to say no. Use your instincts when it comes to what information you share and with whom you share it. Many of these tips are common sense, but only if your security is at the forefront of your mind. If you do happen to make a mistake, don't worry. Zander Identity Theft Solutions offers low-cost options to protect your identity and restore it if you do experience cybercrime. Click the link below to learn more about how you can protect yourself for just $6.75 a month.