Have you had your life insurance checkup?

Whether it's the doctor, the dentist, or a routine car inspection, we know that to keep things running smoothly, we need to have a checkup every now and then. Unfortunately, many people don't apply this mindset to their life insurance. The truth is – life changes, and so do our insurance needs. Is your policy keeping up?
Here's the Problem

(and the Solution)
1 in 5 Americans with life insurance don't think they have enough coverage¹. If you're one of them, it's important that you take care of that immediately. Waiting can result in higher rates, ineligibility, and, worst-case scenario – your passing with inadequate protection for your family.
The reason many people don't add coverage – even when they know they don't have enough – is cost. Our advice? Don't let this keep you from giving your family the protection they need. Our Guides are here to work with you (and your budget) to find the coverage you need at a great value.
"Zander only offers plans that really make sense for your financial goals of getting out of debt and growing wealth." – Dave Ramsey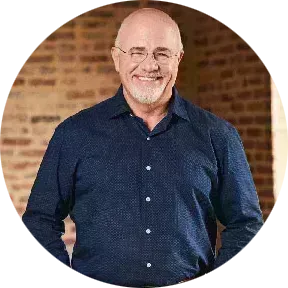 Dave Ramsey recommends having 10-12 times your income in coverage, though the exact amount will depend on your personal situation. If you're not sure if the amount you have now should be higher due to changing circumstances, give us a call at 1-800-356-4282 to discuss your options or run an updated quote yourself.
¹2018 Insurance Barometer Study, Life Happens and LIMRA